Lease End Options | Lou Fusz Subaru - St. Louis, MO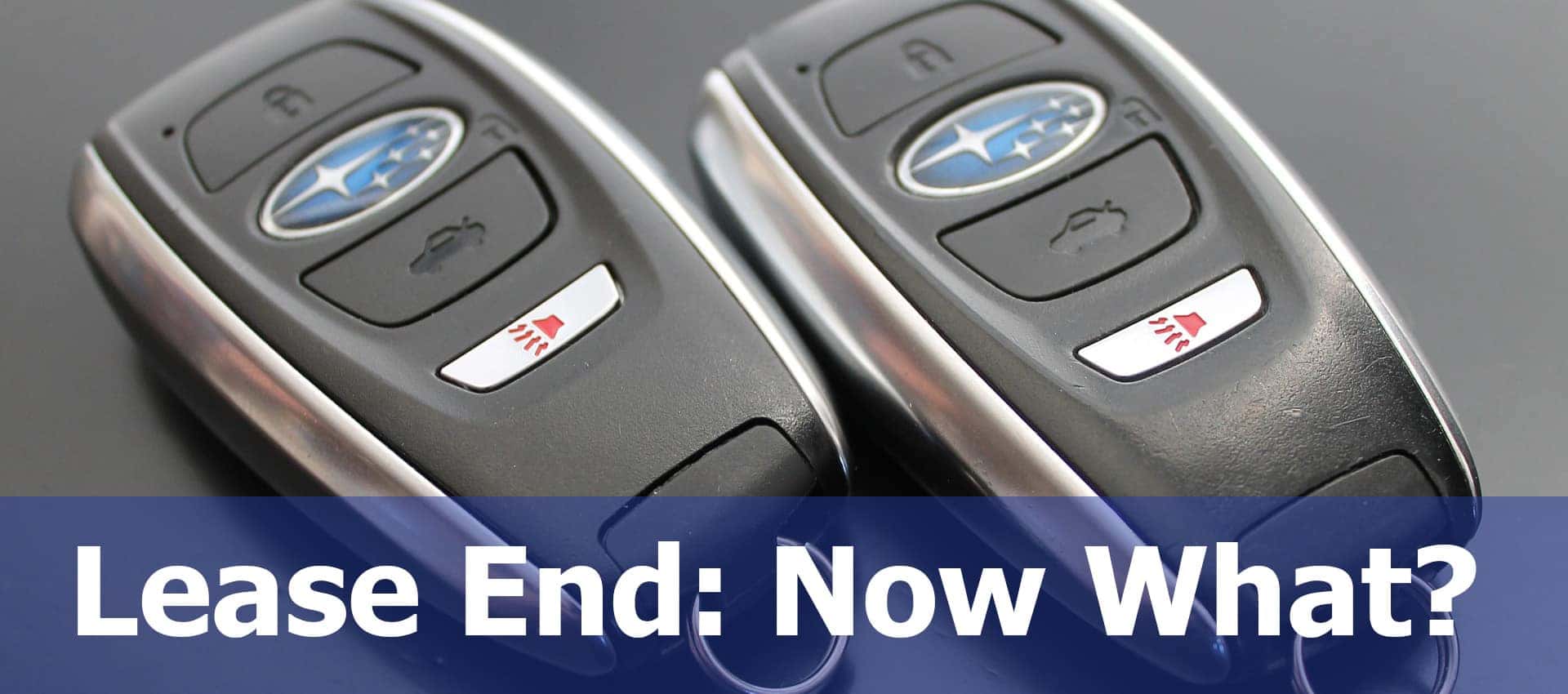 You've been leasing a car now for 24 to 36 months and you are quickly approaching the end of your lease. What should you do? You have some options to consider and there can be quite a few factors to take into consideration when making this decision. Maybe you absolutely love your leased vehicle and would like to keep it? Maybe you are a tech nerd and love all the latest technology features of the new 2021 Subaru's? At Lou Fusz Subaru - St. Louis we are here to help guide you along in your leasing decisions. Below you will find three steps to consider to help you narrow down which end of a lease option is right for you and your family.
Step 1: 120 Days Before Lease End
At 120 days before your lease ends, you should pull out your lease contract and re-read over the terms and conditions of your lease. Most leases are for 24 to 36 months so it may have been a while since you thoroughly read through your lease. Reading the lease will give you important details that you need to help make a decision on which lease end option is the best for you. Giving yourself ample time to decide which option is best for you will make the lease end process painless and easy.
Step 2: Determine Residual Value and Actual Car Value
There are two important numbers that you should consider when deciding which of the three Lease End options is the best for you. The first number is called the residual value of your car. This number can be found in your lease contract and tells you how much it will cost you to purchase your leased vehicle at the end of your lease. These numbers are set in stone so you don't have to worry about being asked to pay a higher price than what is listed in the contract. The second number that you will need to consider is the true value of the car. The true value of your car is what the car is actually worth with the given mileage, features, and wear and tear on the vehicle. You can get an estimated value for your leased vehicle utilizing our KBB Value Your Trade tool or by stopping by Lou Fusz Subaru - St. Louis and letting one of our team members access the value of your car. Utilizing the residual value and the true value of the car you can determine if you have equity in your leased vehicle. Used cars can have equity? Yes, they can. For example, say you have a leased vehicle that's actual value is $15000 but the residual value is $12000, you would have $3000 in equity built up in that car. This equity can be used towards either a new lease or the purchase of a new car. If you decide to walk away from the vehicle then you would lose out on this equity.
Step 3: Three Lease End Options
Walk Away

If you are not in the market for a new car, you can choose to walk away from your lease at lease end. This is a good option for people who were just leasing a vehicle for a second car, but now no longer need the additional vehicle. One thing to keep in mind is that you will owe any fees that were detailed in your lease. These can include things such as a disposition fee, mileage charges if you go over the mileage limit, and any wear and tear charges.

Trade the Vehicle In

After reviewing your residual value and true car value, if you have any equity in your leased car then trading your vehicle in may be the best option. At this point, you can decide if you want to roll the equity into leasing a new car or towards financing a new or used vehicle. You may also chose this option if you are more concerned about having a car that remains under warranty or having the newest technology features in your vehicle.

Purchase the Vehicle

After reviewing your residual value and true car value, if you have no equity or the true car value is less than the residual value then purchasing your leased vehicle may be the best financial decision for you. Some things to consider in addition to whether or not it's the best financial option is whether you like the car, the cost of upkeep and maintenance, and how much your new car payments will be based on the residual value.
If this is your first time leasing a vehicle, the lease end process can be a little scary. There are a lot of unknowns to consider, but at Lou Fusz Subaru - St. Louis we are ready to help you walk through this process. Reach out to one of our team members at 314-993-5200 and we will help make this transition as easy and straight forward as we can. The end of a lease can be a big financial decision and you shouldn't have to do it alone. Browse our new car inventory or our used car inventory and find your next car. If you are trying to decide if leasing or buying a new car is the best option for you, we can help you decide which option best suits your lifestyle.